ОАО VNIPIneft have been incorporated in the GOLD POOL of civil industry.
17.08.16
ОАО VNIPIneft over a long time have been at the fore front of annual All-Russia Competition undertaken by Builders of Russian Union and RF Ministry of Construction, Housing & Utilities among Russian R&D Businesses for its spectacular engineering, design & surveying achievements.
This year our Company have been awarded a Diploma & a Cup as a long standing leader in a specialized nomination « Civil Industry Gold Pool» set up in Civil Industry for winners over the last 5 years.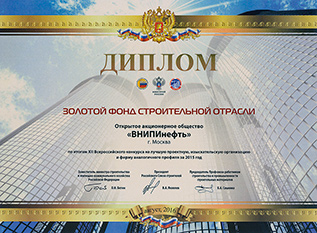 Just prior to the Builders Day, a solemn ceremony for the winners presentation was held in the Moscow State Construction University as a follow-up of the XII All-Russian Competition among R&D Businesses.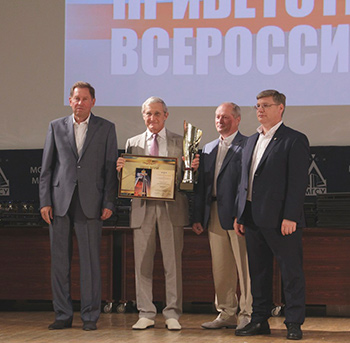 Congratulations to the team of ОАО «VNIPineft» with a well-deserved honor!
Wishing to be the best R&D for many years to come!